Bayern Munich have been managing Thomas Muller's minutes given their Champions League commitments. Against Union Berlin, they rested him and had to settle for a draw. Against Stuttgart, they substituted him and suffered a late equaliser. Julian Nagelsmann has the best squad in the Bundesliga so rotation makes sense but it is fascinating that Muller's absence is still felt. Without him, runs are made either too late or too early. Those half-spaces where he does his best work are often left vacant.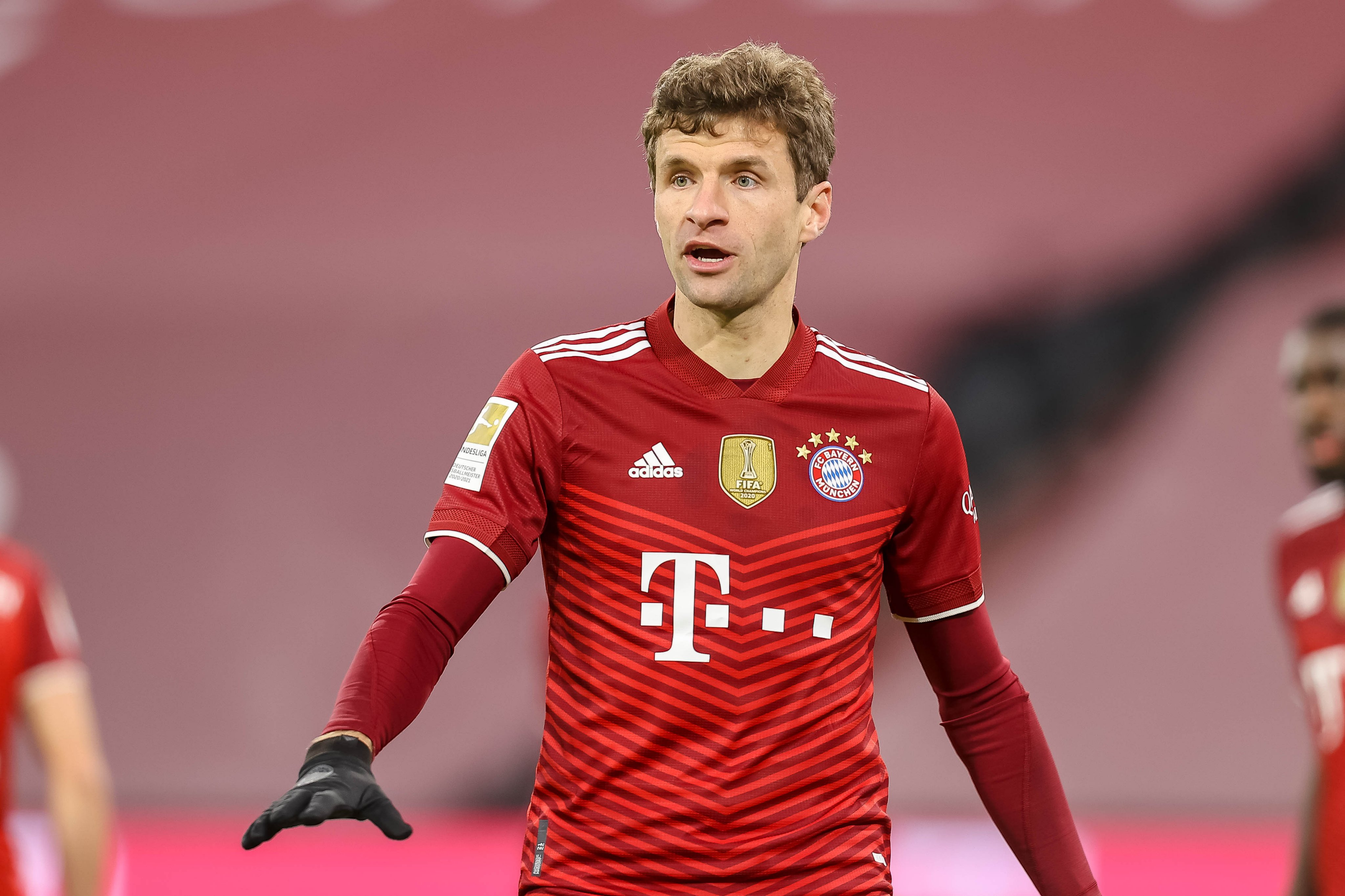 As Muller turns 33, that is some achievement at one of the world's biggest clubs. Twelve years have passed since Louis van Gaal shared his famous selection maxim that 'Muller always plays' and, in the very biggest of games at least, that remains true. Jurgen Klinsmann has tracked the journey longer than that. He gave him his Bayern debut in 2008. He said Thomas Muller is a very, very special player when asked to sum up a man who has made over 600 more appearances for the club since that first one.
Eleven Bundesliga titles and two Champions League wins. The golden boot at his first World Cup and the gold medal itself at his second. "There is definitely enough material for an incredible Netflix series one day," laughs Klinsmann. The Thomas Muller series. It feels like Muller has been around forever but he remains a mystery. A man who, with his socks around his ankles, does not look much like a modern footballer but might well be its definitive one.
He is a No 10, a false nine, maybe even a genuine nine. He is a right winger who roams. The tag of raumdeuter – space interpreter – came early and nobody has found a better way to describe it since. He is still interpreting the space, still confounding the critics.. Pinpointing precisely what makes Muller so good, how he has been able to enjoy a career that others of seemingly comparable talent could only dream of, often proves as elusive as his runs into the box. Others should be able to do what Muller does. They cannot.