Tottenham signing Jurgen Klinsmann pictured reading The Times newspaper shortly after joining the club in 1994. London, England. Jurgen Klinsmann only spent one season at Tottenham after signing from Monaco in the summer of 1994 – but it's a season few fans will ever forget. Klinsmann was already 30 when he moved to White Hart Lane, but make no mistake about it, he was a huge signing for both Spurs and the Premier League. Thirty goals followed in his debut season in north London, and though he departed at the end of it, his success had a genuinely seismic effect on English football. He was a true superstar. And an absolute bargain.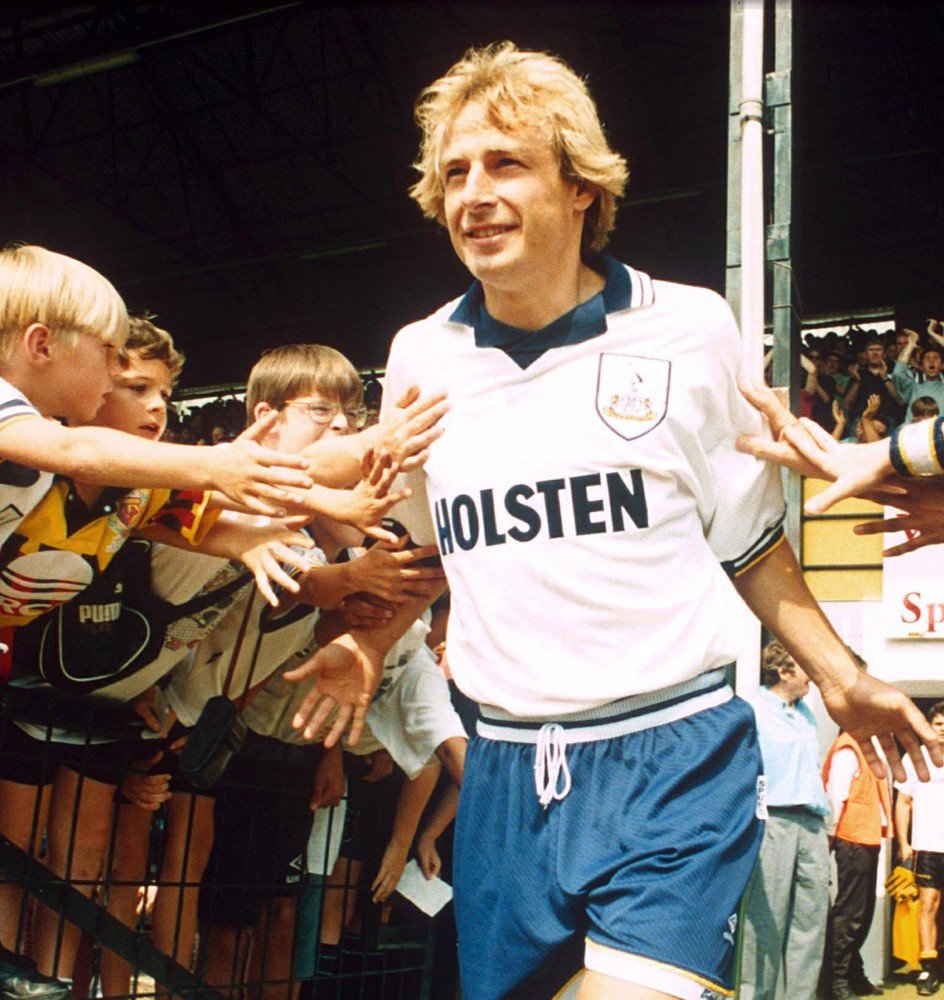 In 1994, Tottenham Hotspur were struggling. Alan Sugar's appointment of club legend Ossie Ardiles as manager was proving disastrous, the club had been in and out of the courts over off-the-pitch affairs, and the team had ended the 1993-94 season just three points above the relegation zone. Thanks to Sugar's millions and the new Premier League riches, they had the money – and the attraction of living in London gave Spurs a huge pull-factor.
What they needed was a big, glamorous, exciting signing to propel them up the table and make Tottenham a destination club. In the summer of 1994, for the £2million Tottenham spent on Klinsmann, they could also have got:
There was a sprinkling of overseas players across the league – most notably Eric Cantona and Peter Schmeichel at Manchester United – but none of them could boast of the kind of achievements and fame Klinsmann had already amassed when he rocked up at White Hart Lane in 1994.
A World Cup winner, two-time German footballer of the year, UEFA Cup winner with Inter, and scorer of 168 goals in 388 top-flight appearances in three different countries, 30-year-old Klinsmann was already a household name in England.