Former Hertha Berlin coach Ante Covic led the club to five straight matches without a win and within that number, four defeats.  The 4-nil loss against Augsburg forced Hertha to send Covic packing and saw Klinsmann leave the club's advisory board to take over from where Covic stopped.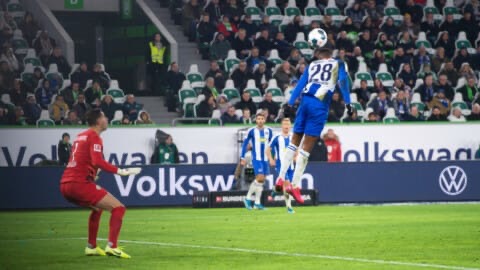 There was a time when Jurgen Klinsmann was the apple of German football's eyes. Haven coached Bayern Munich, the German national team plus the United States of America, the former Tottenham forward has had his own fair share of moments under the spotlight.
Since taking over Hertha, the Old Lady lost by a small margin to Borussia Dortmund while they drew with Eintracht Frankfurt in the next game and has now led to a lot of optimism being renewed at the club.
After leaving the Bundesliga over a decade ago, his next match against Freiburg will be another proof of whether or not he has what it takes.
It is not as if he has to take Hertha to the Bundesliga trophy like he did with Bayern Munich but a change of fortune will very much be appreciated by the Old Lady and her fans.
The clashes against Dortmund and Frankfurt is still miles away from proving whether or not Klinsmann is for real. It remains to be seen if the players didn't just respond to the adrenaline rush of having another manager in the dressing room instead of Covic.
Even Klinsmann's time with the German national side which spanned almost a decade was seen as one of the most successful, at the time, especially when they hosted the World Cup in 2006. The irony was however not lost on how his then assistant manager took over and ended up making Klinsmann's achievement look like a joke.